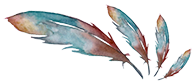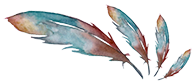 Way of Life / En-vie Alternative – a Visual Anthropology documentary
In the depths of the southern French countryside lives a group of young people with the common intention of wanting to live a more nature connected, sustainable, community oriented lifestyle.
As a documentary that was completed as part of the Masters course in Visual Anthropology at the University of Aix-Marseille in France, «Way of Life» is an ethnographic film which explores the different aspects of the "alternative" lifestyle these people have put in place. What has led them to live this way? Have they managed to achieve their goals? And if so, how?
Need videos for your projects?
I focus mainly on the creation of promotional videos for individuals or organisations, if possible with an interest in rewilding. However, I am also capable of creating short documentaries, music video clips, teasers, or other creative projects.
If you have a professional need, an inspiring idea or a personal creative desire, please don't hesitate to contact me to discuss it!
The large majority of photos illustrating this website have been created with passion by Christiane Howe.